Whether you are looking to place a bet for the first time on a game you're attending this weekend, or you're a gnarly veteran who's been betting on the weekend football for years, our weekend football tips page provides all the info you could want ahead of everyone's favourite part of the week!
The Popularity of Weekend Football
Many people live for the weekend, whether simply for the joy and freedom of not being at work, the chance to meet up with friends or family, or for all the amazing sport that tends to be concentrated around the weekend. Whether you love golf, horse racing, boxing, tennis, rugby or any other sport, the chances are the weekend is where you will find the biggest fixtures, and most of them too.
Of course the same is very much true when it comes to football (even if we do love those big midweek European nights under the lights). The weekend football centres on the action on Saturday and Sunday, although the football weekend now often includes Friday and Monday night games too. Betting on the football over the weekend is a wonderful ritual for many that starts on Thursday or Friday.
Many fans of football betting adopt this sort of deliberate, planned approach, watching the managers' press conferences to get the latest team news whilst studying the form and stats to try and find the value bets. Others might simply check out a weekend betting coupon on Saturday morning and place their bets on a whim. And then of course there is the option to use the thoughts, advice and betting tips of others, with no shortage of weekend football tips to choose from.
Weekend Football Schedule
In the modern age, the best football betting sites (and, if we're being honest, many of the worst ones too!) now offer the chance to place wagers 365 days a year, 24 hours a day. Thanks to the wonderful world wide web and online betting, you can be sitting on your couch in Colchester, in a pub in Perth, or even in the bath in, err, Bath, and place bets on almost any football league or cup in the world.
With games taking place in almost every time zone, playing in different seasons, the chances are that there is a match in-play somewhere no matter which of the year's 8,544 hours we are in. Certainly, over the UK weekend, you would be hard-pushed to find any sort of extended period where there wasn't some football to bet on somewhere. However, in this section of the site, we will largely focus on the typical weekend footy schedule for the top two tiers of English football.
Friday Night Football
The weekend starts for many at around 5 pm on Friday evening and there is no drink tastier and more refreshing than that first beverage after the working week is done. Handily you then have a few hours to prepare yourself for any Friday night football, with games usually kicking off at some time between 7.30 pm and 8 pm. Indeed, 8 pm is the most common kick-off time, though some games may start at 7.45 pm or even 7.30 pm.
Relatively few Premier League games take place on a Friday and these were only introduced as a regular feature in 2016. Kick-off tends to be at 8 pm, with around 10 games per season taking place at this time and being shown live on television. The Championship more regularly features a televised Friday night clash, whilst occasionally there may also be games from lower leagues.
Saturday Football
The bulk of matches across all four tiers of English football, including the Premier League and Championship, still kick off at the traditional time of 3 pm. As we will shortly explain, none of these are shown on TV in the UK. If you want weekend football betting tips, many of these matches are covered.
Whilst these three o'clock games are not televised, there are various other timeslots where fans can watch a game they might want to have a bet on. In terms of the PL, the Saturday football betting starts at 12.30 pm, with a single game. We then might have anything between three or four, right up to six 3 pm games, before the next televised clash gets underway at 5.30 pm. From time to time the Saturday football feast will keep on being served with an extra live match at 7.45 pm.
In terms of the second tier, the vast majority of the weekend's fixtures are Saturday 3 pm games. However, there is usually an early kick-off at 12.30 pm which will be screened live on TV.
Sunday Football
Sunday sees almost all of the games being available to watch, the most common exception being where teams who played in midweek, usually in Europe, have seen games switched from Saturday for this reason, rather than due to a request from the broadcasters. The first Sunday games typically kick off at 1.30 pm or 2 pm, with a second televised slot following shortly after at 4.30 pm. In the second tier, there may be an extra televised clash, usually kicking off at midday.
Monday Night Football
It may be a stretch to call Monday night football, stylised as Monday Night Football, or MNF, by Sky, part of the weekend action but if we can make the weekend feel like four days we will! Very occasionally the Championship may offer televised action on a Monday evening but generally it is just a Premier League clash. Either way kick-off is usually at 8 pm.
The 3 pm Blackout
The so-called 3 pm blackout actually covers the period from 2.45 pm on Saturday afternoon until 5.15 pm. During this 150-minute window, no football can be screened on UK television. This rule has been in place since the 1960s and is designed to protect attendance at grounds around the country. It also covers games from outside the UK, so for example Spanish or Italian football cannot be broadcast in the UK between these hours.
In 2011 a representative of the European Court of Justice stated that they believed that the blackout, referred to as a "closed period", did not affect spectator attendance or participation at matches. There have repeatedly been attempts to end or alter the blackout and, as the old saying goes, money talks.
US sports are far more commercialised and monetised than football in the UK and in the States fans can usually watch any match they want from any of the major sports. It may well only be a matter of time before the 3 pm blackout is ditched. This is unlikely to hurt the biggest Premier League sides who can easily sell out their stadia every week. However, for smaller clubs it may prove damaging, especially if they are not given a full share of any additional television broadcast money.
Weekend Cup Football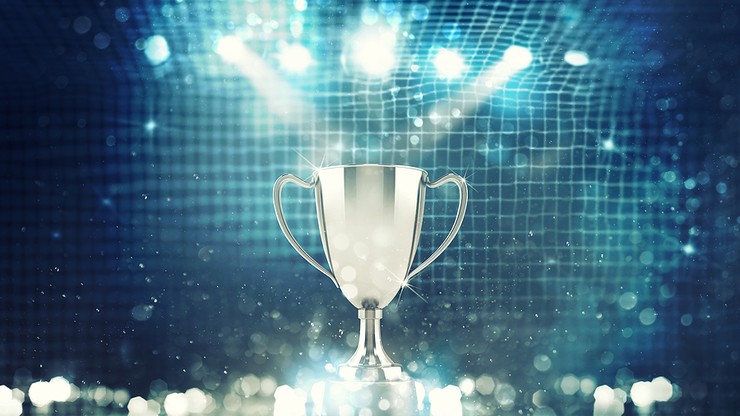 We have thus far focussed on the possibility of betting on league football at the weekend. However, over the course of the season a range of cup games will also take place over the weekend. The League Cup is mainly played in midweek with the exception of the final but there are plenty of weekend FA Cup ties to interest punters, as well as games from lesser competitions such as the FA Trophy.
A huge number of FA Cup ties are televised with various kick-off times, usually from Friday through to Monday. Most rounds of the competition take place at the weekend and once we get down to the last 16 all matches will usually be screened live on UK TV. In earlier rounds, many clashes will kick off at 3 pm on a Saturday, but with so many games to fit in and many of these televised, a wide range of different kick-off times are used.
European Football
As we have noted, we live in a globalised world that operates 24/7 and so when we talk about "weekend football betting", many fans are as likely to watch and bet on games from Spain, Germany and Italy as they are from England. For hardcore football fans the availability of matches from Europe, and indeed further afield, is a godsend and means the entire weekend can be dedicated to the Beautiful Game.
Many of the biggest European leagues have games broadcast in the UK, whilst many more, especially from smaller leagues, can be watched on live stream through the websites of the best football bookies. In some European countries, for example Spain (La Liga), games are more staggered, with most matches kicking off at different times.
This is great for punters and fans who want to watch multiple games and a typical schedule might see clashes at 1 pm, 3.15 pm, 5.30 pm and 8 pm on Saturday, plus four more at the same times on Sunday. A game on Friday night and another on Monday evening round at the fixtures and mean that one could, in theory, watch every single game!
Weekend Football Betting Coupons
When it comes to weekend football betting tips and having a punt on the Saturday or Sunday football (or Friday and Monday too!) there are almost countless options. Traditionally, the weekend longlist, or a Saturday betting coupon, was a physical, paper list of the weekend's matches. Punters would eagerly await their arrival in betting shops and then pick their bets.
Nowadays most punters place their football bets online but the weekend betting coupon does still exist. Most top football bookies allow you to filter your bets in a range of ways and if you select "Weekend", you should be able to see all fixtures from a range of leagues that are taking place on Saturday and Sunday (Friday and Monday games might also be shown depending on the site). Alternatively you might be able to select games for just one of those days, whilst other options exist, such as simply selecting all Premier League games. If you do this on a Thursday, you will automatically, by default in a sense, get a weekend Premier League coupon.
What Bets Can I Place?
With so many games to choose from, deciding what you want to back might be the hardest decision of the weekend. We have separate dedicated page on acca betting and acca tips, as well as for over/under betting. When it comes to your Saturday and Sunday football betting, many fans like to place accumulator bets across several matches, giving you interest over the whole weekend – assuming things go well that is.
However, if you prefer you can opt for singles, doubles or other smaller bets, whilst when it comes to markets you can choose from whatever sort of bet takes your fancy. You really are spoilt for choice, with lower odds wagers such as singles on match odds, both teams to score, or over 2.5 goals, right up to large accas, correct score doubles and betbuilders, that can deliver seriously huge wins, even from small stakes.
When Are The Weekend Odds Available?
Some people like to get their bets on early when it comes to the weekend football and at most sites that is perfectly possible. When it comes to the Premier League and other key football leagues, odds are usually published by many bookies well in advance of the fixtures. Indeed, checking at one major UK bookmaker on a Wednesday, we can see that they have prices for the games on the coming weekend and the next midweek. In fact, they even offer odds for major markets for the weekend ahead of that, right through to the Monday night clash.
Exactly when odds are published will vary from one bookie to another, however we would expect all would have them available at least two or three days in advance. That is not to say, though, that placing your wagers early is always a good idea.
When Should I Place Weekend Football Bets?
As a general rule we would advise only making your bets once team news has been announced. Whilst you can place them days, or even weeks in advance, unless you have a very specific reason to do so, it is better to wait until you have more information.
One reason to get your bet on the weekend's football placed early might be if you learn something about the game that you believe will lead to a sizeable change in the odds. If, for example, you hear that a couple of star players from one side have been injured, you might want to back their opponents before the market reacts to the news and the odds shorten.
Usually though you are better waiting until the teams are announced which typically happens an hour before kick-off. In a general sense this is advised because then you have the most information possible and so can make the most informed prediction about how a clash might play out.
However, there are certain scenarios where it is especially important. If you are using a free bet, for example, you should aim to minimise the chance of your wager being made void. If this happens, many bookies will not recredit your freebie and so it will be lost. If you place a free bet days, or even weeks in advance, the match could be postponed or cancelled (perhaps due to the weather). Alternatively, if you place it on something like a first goalscorer bet, or a betbuilder that includes a player-specific leg, you might see the wager voided if that particular player doesn't feature in the game.
Certainly when it comes to this type of bet, that rests on a named player scoring, being booked, assisting or anything else, it is probably wise to await the team news. This is especially important with a free bet but even with a paid bet using real money it is advisable. If the bet is voided you will get your money back. However, depending on the circumstances of the wager, the bookie and the bet itself, you might see your bet changed, with only the aspect relating to the non-starting player removed.
This might not always be something you want to happen, whilst on the flip side, you might have created a large multi-leg builder expecting that to happen (if a given player didn't start), only to see the whole wager voided instead. That can be very frustrating if the rest of the bet goes on to win. But whatever happens, all this confusion and uncertainty can be avoided by delaying the placement of your bets until the lineups are confirmed, or at least until you have a clearer idea.